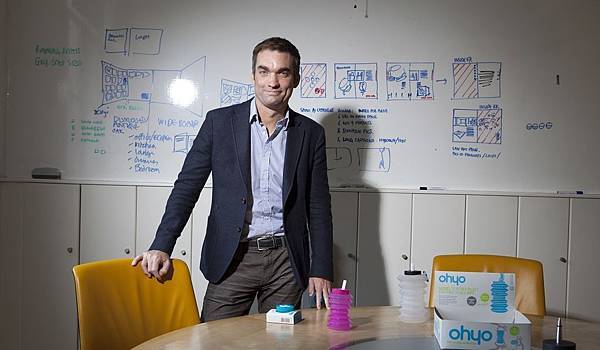 Ohyo was borne out of necessity. I found myself at St Pancras station with no water fountain in sight, no bottle in my pocket, and no option but to buy a bottle of water. There are enough plastic bottles discarded every year to stretch round the world 1000 times!
I concluded that people are reluctant to carry re-usable bottles because they are too bulky. Ohyo is the handy, collapsible water bottle that's easy to take anywhere. An extended Ohyo holds 500ml or 1000ml. When empty an Ohyo will squish down to fit in a pocket. Using (and re-using) an Ohyo avoids the need to buy environmentally-damaging bottled water. Users can now visit http://www.findafountain.org or download our free app to find drinking water sources near them.
Getting Started – Funding and a Mauling from the Dragons
Armed with a prototype bottle, a great story and a handful of initial sales, I ventured into BBC Dragon's Den. Yes, I asked for a lot of money for a small percentage of the company – but that's just part of the game isn't it? My pitch was really quite good and in the two-second pause before the Dragons laid into me I thought everything was going well! 
"A LUDICROUS invention" Duncan Bannatyne as he hurled an Ohyo at me.
"I'd rather stick pins in my eyes" Theo Paphitis said.
For the sadistically inclined amongst you, here's a link to the video. I left with no cash, some great PR and no regrets. With almost 700,000 bottles sold to date and the team's equity intact, why would I?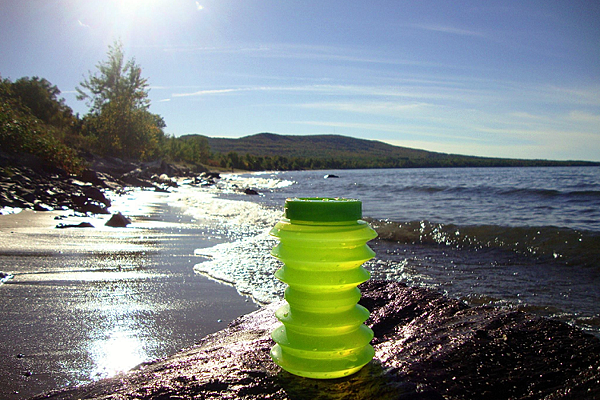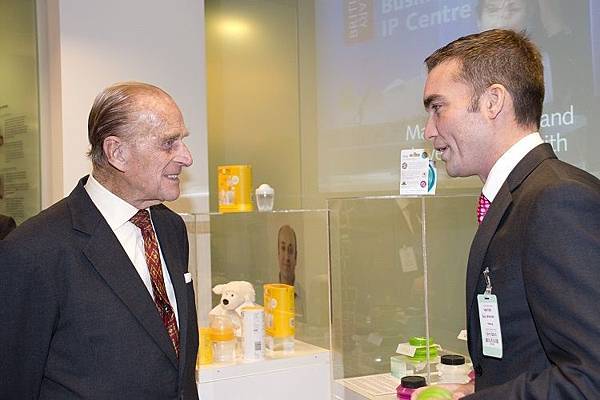 The Big Breakthroughs
From initial idea (in 2008) to prototype took two years before launching to great acclaim in 2010 at Prince Charles' "Garden Party to Make a Difference" at Clarence House. More recently, I had the pleasure to be introduced to his father Prince Philip (husband of Queen Elizabeth II). In 2012, we struck a major deal to stock the bottles in Marks and Spencer as part of their Plan A Sustainability Campaign; a great example of how sustainable credentials can help to promote a product. The bottles are "carbon neutral" after just two uses! 
All of the bottles are designed and manufactured in my hometown of Sheffield, England. It's not the cheapest option, but without local expertise we simply could not have overcome the design challenges to create such a high quality product. 
Guy Jeremiah
Founder, Ohyo